As the leading derivative brokerage firm in Cambodia, Golden FX Link Capital (G-Link) has constantly taken significant roles in promoting the development of derivatives market in the Kingdom. This development contribution includes, among others, upgrading its services and product range to make sure traders and investors can enjoy a wonderful investment journey in the pursuit of extra sources of income generation in a safe and transparent trading environment. With its latest addition of the global Equity CFD products, G-Link has become the number 1 broker, which has the most investment products in Cambodia, offering greater investment opportunities for all investors and traders.
To remark such a milestone, on June 25, 2021, G-Link held the celebration event to extensively introduce the products and their advantages as well as to share the happy moments and achievements together with all the guests.
The celebration event was graced by the presence of Cambodia's derivatives market regulator's management team—H.E. Mr. Sou Socheat, Delegate of Royal Government in Charge as Director General of the Securities and Exchange Regulator of Cambodia (SERC), and H.E. Dr. Vin Pheakdey, Director of Securities Intermediaries Supervision Department of the SERC—to congratulate and witness the continuous growth of G-Link. From its pioneering central counterparty Cambodian Derivatives Exchange (CDX), Her E. Chhay Leakhena, Chairwoman of CDX, Mr. Lawrence Kook and Ms. Jen Tran, both of whom are Directors of CDX, and Ms. Monisa Yang, General Manager of CDX, registered their attendance. The event was also cheered by many more guests, giving a reflection that G-Link's great efforts to standardize the local market under the supervision of SERC paid off.
The global Equity CFD products that G-link has brought are for trading on equity prices of any listed international companies that people have known or have been using these days. Facebook, Apple, Tesla, Microsoft, Starbucks, Amazon, Coca-Cola and many more, most of which are based in the United States, Germany, and China, are available to be traded through G-Link's platform, for example.
"On this special occasion, I, on behalf of G-Link, would like to express our excitement of having various investment products for Cambodia financial market. I am optimistic that such products will allow more financial investment activities and attract more participation in the investment industry," said Mr. Chhea Chhayheng, Business Manager and the representative of G-Link.
"In this spirit, our company is committed to enhancing our business operations with transparency and high efficiency, as well as to developing superior services and providing even more investment products. We would also like to thank SERC and CDX for their guidance and continuous support in a joint journey to facilitate a safe and fair-trading practices to protect investors and to advance the Cambodia derivatives market and the national economic growth," added Mr. Chhayheng.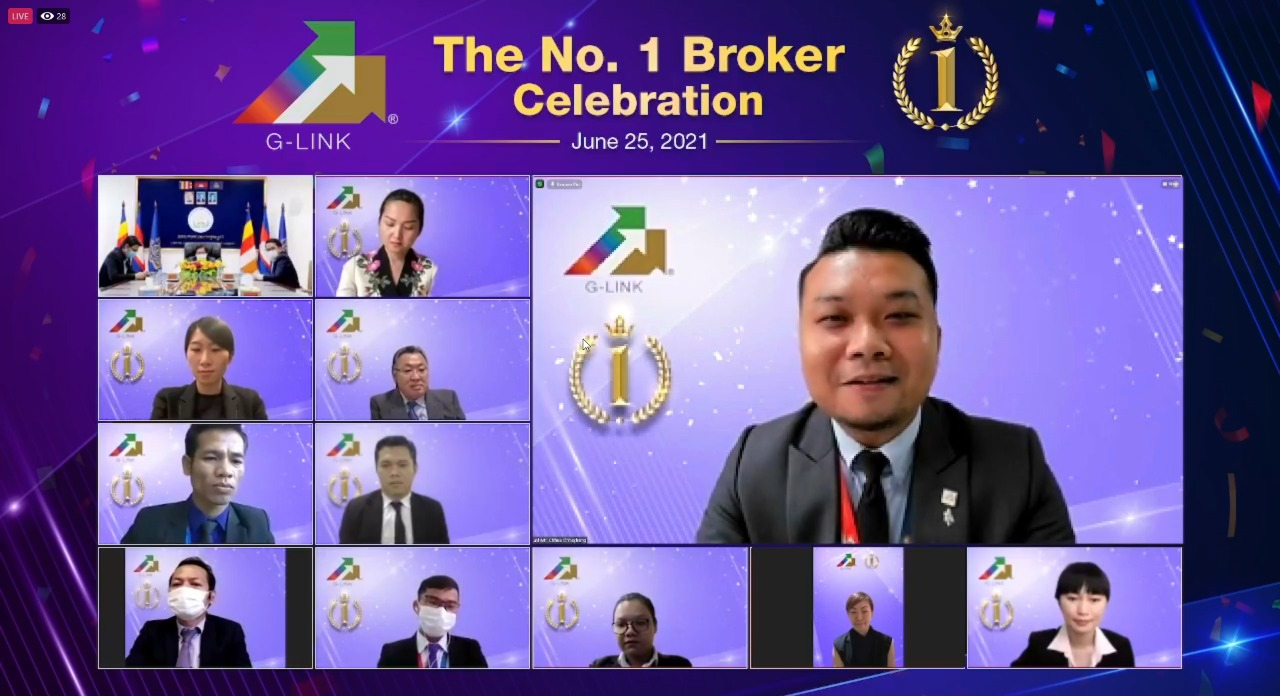 Joining this spirit, the market regulator, at first, expressed the appreciation to G-Link that has always upheld better performance as a trusted leading broker, and then congratulated the company for becoming the number 1 broker with the most investment products in Cambodia.
"Since the SERC certified G-Link to run their operation, we have always seen G-Link's commitment to increasing its investment products. In fact, the company has about 112 derivative products licensed by the SERC, including foreign currency CFD, precious metal CFD, energy CFD, index CFD and equity CFD. This product range is the largest number of derivative products compared to that of other derivative brokers," Said H.E. Mr. Sou Socheat.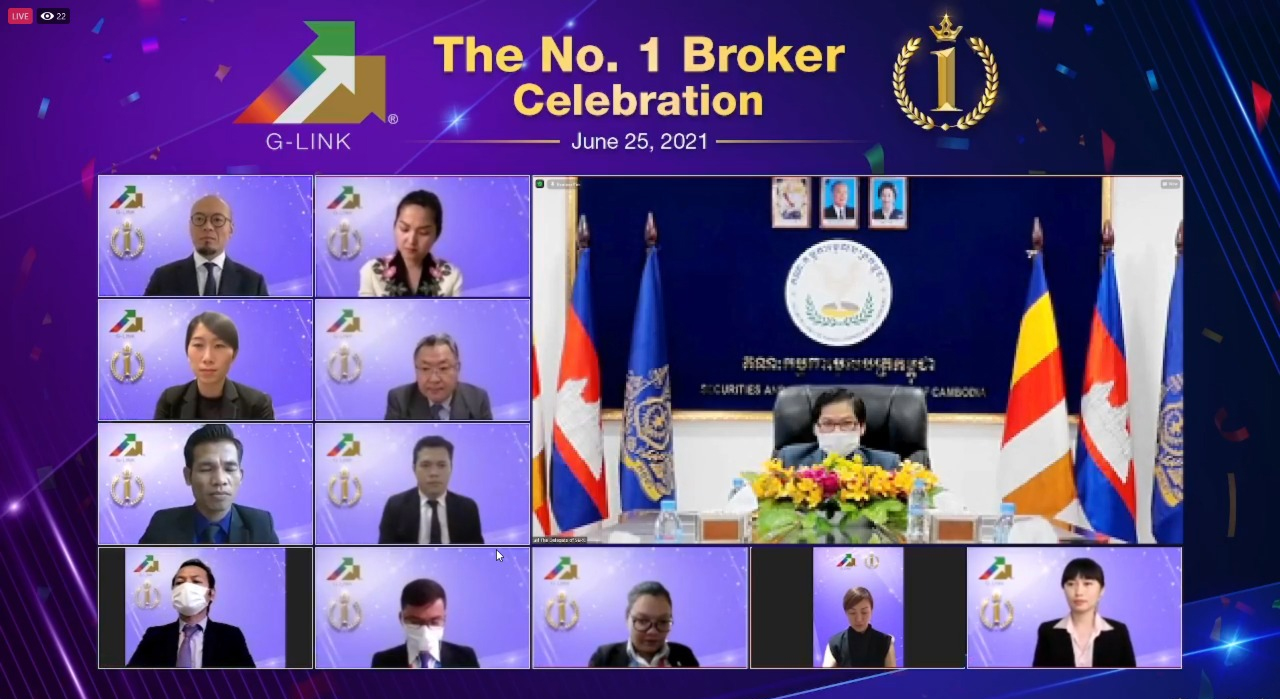 "The increase in the trading volume of this company is not coincidental, as the company has been attracting a lot of attention from the public through offering many approved derivative products to investors and complying strict regulations by SERC. I would like to take this opportunity to thank G-Link for its efforts to contribute to the development of the derivatives market in Cambodia by attracting and giving investors the confidence to invest in this sector," added H.E. Sou Socheat.
Mr. Lawrence Kook also expressed his impression that, "At CDX, we are so proud to see how strong our derivative broker G-Link commits to increasing its investment opportunities and improving its services. Witnessing this celebration event, we believe that G-Link will successfully promote Equity CFD products and their remarkable investment benefits to life by allowing all potential investors and traders to invest conveniently and grow their capital over time."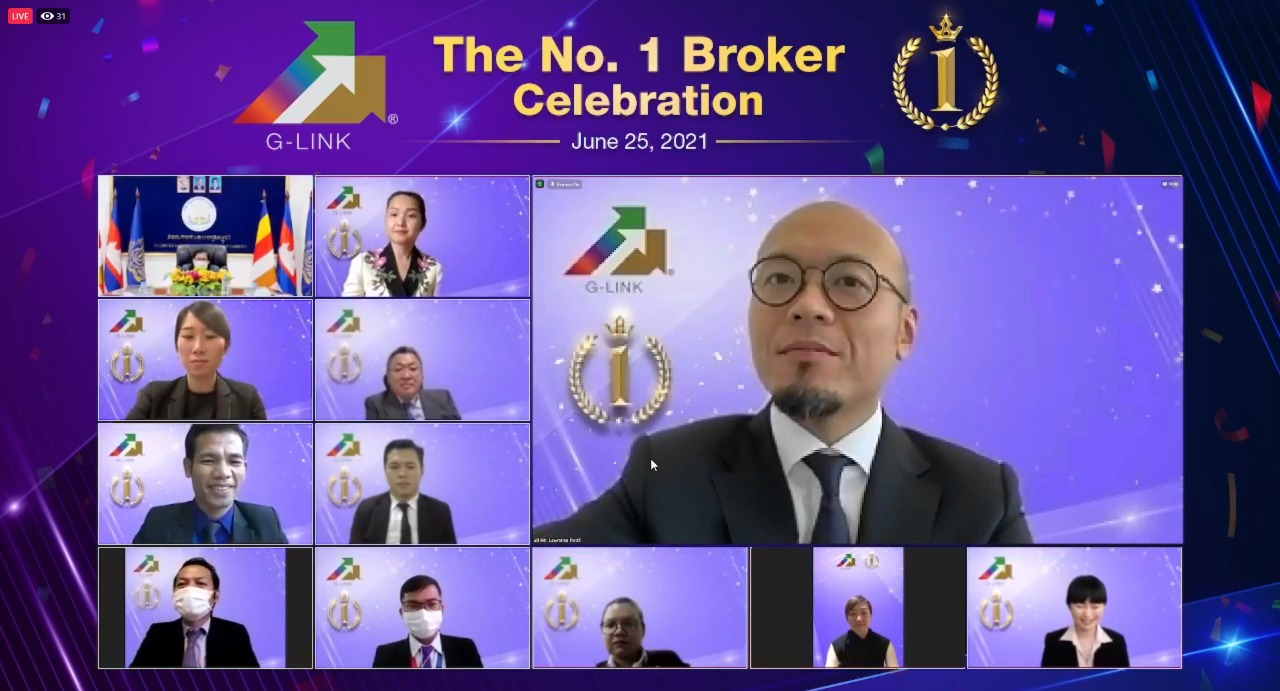 The event ended fruitfully, which also indicated the launch of golden investment opportunities and platforms for all investors and traders to better their lives under the protection of SERC. Additionally, many promotion programs will be offered to investors to beautify their trading world.